Procurement of goods:

We buy domestically and in addition we import luxury and branded goods within the EEA, and also worldwide including such items as spirits, wines and sparkling wines in the duty- free area.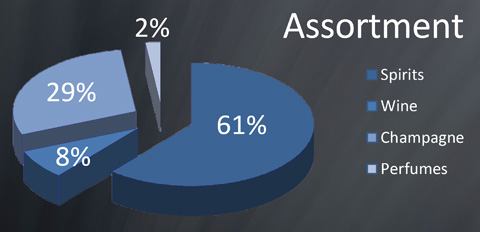 Trade:
We ensure that our products in cross- border shops, duty-free zones and ships stores complement and enrich existing product lines.
You can find our distributed products at diplomatic and military outlets, marine suppliers, cruise and ferry companies and also and especially on luxury yachts.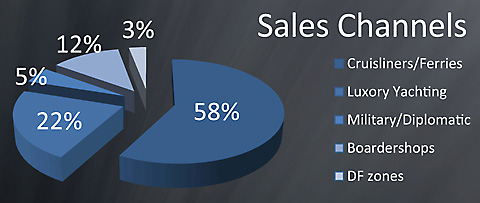 Logistics:

Given our strong financial background we are able to supply large volumes of goods and we are in the position to provide our elite customers a quick and reliable delivery of their desired goods.
Here we make use of selected partners whose logistic infrastructure is complemented by innovative IT systems to satisfy the high standards of our company and those of our customers.